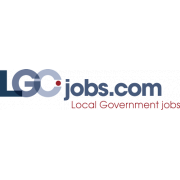 Operations Manager
Rescue and Response Operations Manager -
Salary range : £49,827 - £52,866 (pro-rata) p.a. inc.
Contract: Secondment / Fixed term until March 2021
Hours of work: 36 hours per week
Location: Civic Centre and flexible working across London
Secondment opportunity will be considered if approved from line management of organisation.
Join us and become part of a MOPAC funded pan London innovative County Lines project
Brent is a tremendously vibrant London borough where the iconic arch of Wembley Stadium dominates the skyline. Spanning both inner and outer London, it is a borough of huge contrasts in terms of its economic, environmental, ethnic and social make up. Brent's diversity is evident to all who visit our borough and our long history of ethnic and cultural diversity has created a place that is truly unique and valued by those who live and work here.
The council is pursuing a far-reaching transformation agenda that better meets the needs of our community so it is an exciting time to join us.
The Post
The mayor announced £10m of co-commissioning funding for crime prevention projects that tackle child sexual exploitation, female offending and youth offending in the capital. In response, a coalition bid was submitted from all 32 London Borough Heads of Community Safety with support from three leading voluntary sector delivery service and other statutory services including the Metropolitan Police for a pan London County lines project. The project bid was successful and full service delivery started July 2018 until 31 March 2021.
This project develops and delivers a support service for young people who are vulnerable and caught up in county lines drug distribution networks across our region. This issue brings together gangs, national policing strategy, CSE, trafficking, modern slavery, exploitation and vulnerability; underpinned by a complex range of social and structural disadvantage. The need has been identified but is so far only partly understood and sporadically mapped, with support models untested at any scale.
This project is the first county lines support service that:
Operates at scale - pan London and for three years
Includes both support providers and intelligence analysis working together
Is led by a coalition of London boroughs with support from MPS special commands and the boroughs and highly experienced London based gangs' agencies.
The Person
We are looking for a highly motivated candidate with operational and strategic work experience within community safety and or children and young people. Someone who can work well independently and aims for national best practice and who is not scared of a challenge in creating new initiatives to help our communities and safeguarding vulnerable young people.
We hope to attract a candidate with a strong work ethic and excellent strategic partnership working experience who will independently drive our pan London project forward whilst shaping a first class operational service. The candidate will need to have wide influence and reach, working across 32 London boroughs and partner agencies at regional and national level.
The successful candidate will be passionate about achieving positive outcomes for young people, working with partner agencies to implement and integrate new ways of working, new learning and enhance a London wide evidence lead approach to support young people being exploited. Providing specific expertise and knowledge to the project team, strategic board and wider partners regarding associated operations, data analysis and the overall effective management of the project and relative cohort
Since its inception in September 2018, the project has become well established regionally and nationally and requires someone to drive the success to the next phase. This service is in high demand so coordination and collaboration will be key to this role's success.
Can you help us make that difference in keeping London children and young people safe from exploitation and criminal networks? Bring and implement new ideas to ensure success of this pan London project? If so, please apply today.
Closing Date: 21 October 2020 (23:00)
Additional Information
Brent Council values the diversity of its community and aims to have a workforce that reflects this and therefore encourage applications from all sections of the community. We positively encourage all applicants to self-identify their characteristics in the diversity survey section in the application.
We are committed to safer recruitment and safeguarding and promoting the welfare of children and young people and expect all staff and volunteers to share this commitment. Applicants should be aware that posts working with children, young people and vulnerable adults are subject to an Enhanced DBS check as well as other employment clearances.
Brent has a positive approach to flexible working.
As a disability confident employer Brent welcomes applications from people with all disabilities, including hidden disabilities and mental health conditions. We will interview any disabled applicant who meets the essential criteria. If you require reasonable adjustments to be made to any part of the recruitment process due to your disability, please contact us. Please note the information you provide will be treated fairly and confidentially.
Please note CVs will not be considered as part of your application for this position...... click apply for full job details