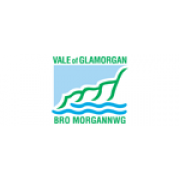 MIS Manager (Learning & Skills) / Rheolwr GGR (Dysgu a Sgiliau)
This is an exciting new post within the Learning and Skills ICT & Data team. Working within an innovative and pro-active team, you will be responsible for managing, supporting, developing and maintaining all aspects of the Learning and Skills management information system.
This position benefits from excellent professional development opportunities.
To manage MIS needs of the Learning & Skills directorate. This includes the co-ordination of Capita One end-user and technical support. Responsible for identifying and satisfying training and development needs for LA staff in the use of Capita One. The post holder is also to provide Management Information reporting solutions to internal and external stakeholders and to manage a staff in the provision of the service.
Dyma swydd newydd gyffrous yn y tîm TGCh a Data Dysgu a Sgiliau. Yn gweithio mewn tîm arloesol a rhagweithiol, byddwch yn gyfrifol am reoli, cefnogi, datblygu a chynnal pob agwedd ar system gwybodaeth reoli Dysgu a Sgiliau.
Mae cyfleoedd datblygiad proffesiynol gwych yn rhan o'r swydd hon.
Rheoli anghenion GGR y gyfarwyddiaeth Dysgu a Sgiliau. Mae hyn yn cynnwys cydlynu cymorth technegol a defnyddwyr Capita One. Yn gyfrifol am nodi a diwallu anghenion hyfforddi a datblygu ar gyfer staff yr ALl o ran defnyddio Capita One. Bydd deiliad y swydd hefyd yn cynnig Gwybodaeth Reoli gan roi gwybod am ddatrysiadau i randdeiliaid mewnol ac allanol a rheoli staff o ran darparu'r gwasanaeth.