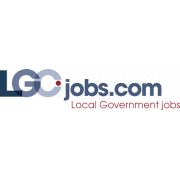 Managing Director
Job Title: Managing Director
Location: Harrogate
Salary: Grade ACE: Salary £69,871 - £74,307 per annum
Job type: Full Time, Permanent
Closing Date: 11th August 2020
The Council is looking for a Managing Director to join their brand new local authority controlled company, Brimhams Active, based in the beautiful Harrogate District.
They are seeking a talented, experienced person to lead this exciting new company and make a lasting impact on the future health of Harrogate's residents and communities. You will also have responsibility for a wide range of associated operations, including their award winning children's nursery and the iconic Harrogate Turkish Baths.
The Role:
The MD will be responsible for the development of Council's brand new company, formed specifically to manage its leisure and physical activity facilities and services.
The MD will have a transformational role in increasing participation in physical activity across the District, and in managing the significant investment planned for both facilities and services. This is an exciting and highly critical role in the creation of a distinctive future of physical activity within the Harrogate district, which will make a lasting impact on the health of their communities.
Key Responsibilities (but are not limited to):
Strategic Management
Strategic Planning
Transformational Management
Leadership
Partnerships
Corporate Governance
Financial Management
Business Development
Human Resources
Health and Safety
Performance Management
The MD will work closely with colleagues at the Council in the context of the new Destination Marketing Strategy and Management Plan (The Harrogate Story) for the district of Harrogate launched in Spring 2020.
Key Requirements:
Essential Requirements include:
Experience and evidence of consistent achievement in a senior leadership position, managing large, complex budgets and developing strategies to deliver effective leisure and commercial management
Experience of leading on the development of commercial relationships and activities within a leisure and physical activity environment
Demonstrable experience of managing a range of leisure facilities
A track record in leading transformational change within a large organisation
Evidence of establishing and leading a strong performance culture and effective performance and service quality evaluation that involves driving up standards and performance
Educated to degree level or equivalent, or professional qualifications related to the responsibilities of the ability to demonstrate senior management experience in an environment related to the responsibilities of the post
Evidence of continuing professional and personal development
Please click on the APPLY button and you will be REDIRECTED to the Council's careers page to complete the application form. Applicants MUST complete the Council application form attaching a CV and Suitability Statement via the Council's website.
No agencies thank you...... click apply for full job details