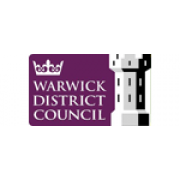 Landlord Operations Manager
Warwick District Council - Housing Services
Landlord Operations Manager
37 hours per week permanent position
Grade - C - £37,849 to £41,675
Warwick District Council has great ambitions as a stock holding local authority, and we are seeking experienced, ambitious people to help us to deliver results.
The role of this post is to provide overall operational management of excellent, customer focussed landlord services to customers, including sustaining communities, managing income, and managing estates.
You will take a lead landlord role on behalf of the customer in ensuring provision of well-maintained properties and estates, through collaborative working with senior colleagues within and outside of the service area, including commissioning work from Asset Management colleagues.
As part of the Landlord Service Management Team you will contribute towards managing the interdependencies between the separate service areas, improving service integration, achieving team operational plans and service area plans and performance targets, and develop a culture of continuous improvement to ensure best possible outcomes for customers.
Ideally you will be professionally qualified, and have experience of managing staff and delivering customer focussed, quality services and experience of using performance information and customer data to improve service outcomes and satisfaction levels
For an informal discussion about the post please contact Caroline Russell, Landlord Services Manager on
Closing date: 23 February 2020
Interview date: 26 March 2020
To apply, visit our website via the button below.