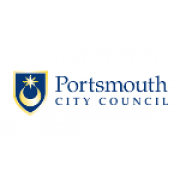 Internal Communications Officer
Internal Communications Officer
Band 8 £28,785 - £31,370 p.a.
Portsmouth
Portsmouth City Council has an exciting opportunity for a talented internal communications professional to develop and deliver creative and engaging marketing and communications campaigns for internal audiences.
The marketing and communications team provides the council with a full marketing communications service, managing media relations, marketing, graphic design and internal communications, producing a range of publications and campaigns, maintaining the council's brand and corporate identity, and taking responsibility for producing content for the web and social media.
What is the role?
Contributing to the development of internal communications strategies, you will put together tactical implementation plans to ensure strategic objectives are achieved, and then deliver creative and targeted internal campaigns. You will deliver a range of internal communications activity, including producing promotional collateral and content for internal communications channels including an e-bulletin and the intranet.
You will be part of the centralised marketing and corporate communications team but will need to forge strong working relationships with stakeholders across all directorates and will work under the direction of the internal communications and engagement officer.
The role will involve researching, developing and delivering clear, targeted behaviour change communication strategies for internal audiences and clear internal communication project plans alongside key stakeholders including councillors and senior management.
Who is the person?
We are looking for an excellent all-round communicator with experience of internal communications and stakeholder engagement, who can demonstrate they are equal to the challenge of communicating with a range of audiences and supporting organisational change.
You'll be confident presenting to a wide range of audiences and will have experience of face-to-face engagement work and an understanding of how internal communications contributes to supporting successful transformation.
If you are a talented internal communications professional who combines a range of skills and relevant experience with a real passion for internal communications and the difference it can make to an organisation and its employees then we want to hear from you.
To apply, please click the visit website button and apply online.