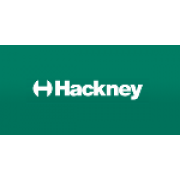 Information Management Officer (Project)
Fixed Term/ Secondment Contract for 12 months
Hackney is one of the UK's highest performing local authorities, serving one of London's best places to live and work. We have achieved a huge amount: our services, our schools, our public spaces are all amongst the very best. We have changed the reputation, not just of the Council, but of Hackney itself. Bringing jobs and investment into the borough, securing the legacy from the 2012 Games, and making this a place of which we can all be proud.
Making sure that Hackney's staff and partner organisations have access to the information they need is vital delivering services for the borough's residents and businesses. Keeping information secure and using it in the right ways is vital to maintaining trust and service delivery.
The Information Management Team supports colleagues across the wide range of Council services, helping colleagues understand their responsibilities, responding to requests for help, delivering training and supporting projects that will improve our information management practices.
You will work creatively and autonomously, supported by the team, to:
Conduct a discovery exercise and user research that informs proposed improvements to the existing Information Asset Ownership framework
Recommend improvements to existing Information Asset Ownership processes and responsibilities - including development of the Information Asset Register, and agreed retention policies
Propose projects to implement solutions, based on assessed risk
Support production of a business case to support further implementation activities, based on your findings
Through this work, we want to:
Improve succession planning with Information Asset Owners, to ensure knowledge and responsibilities are actively handed over on departure
Raise awareness of self-help tools across services, so that colleagues can act independently to improve information compliance in their area of business
Identify and shape processes to work with key touch-points, such as system implementation projects
Measure compliance with commitments made in Privacy Notices so that we can build public trust, and protect the rights and privileges of colleagues and citizens
Empower Information Asset Owners to identify behavioural concerns themselves, request reports that identify them, and commission solutions that consider all needs of their service
You will have a good understanding of records and information management, the systems and tools involved, and be enthusiastic about sharing this knowledge with your colleagues. You will often work autonomously, managing your own time to meet agreed deadlines, developing your expertise and helping to identify improvements to the ways that we work across the Council. You will take a collaborative approach to your work, including coaching and mentoring others so that we can deliver successful results.
Apply Information
It is essential that you include a supporting statement, addressing how your skills, knowledge and experience meet all aspects of the post, as indicated in the job description and person specification.
The recruitment process is anonymous. Please ensure that you do not include your name on any of your supporting documents or on the file attachments.
Closing date for applications: Sunday 28 February 2021.
We are also working towards our vision, which is to be a place for everyone; where residents and staff can be proud; a place that celebrates diversity and where everyone can feel valued, included and involved. In order to achieve this, we look for people who are: Proud; Ambitious; Pioneering; Open; Proactive; Inclusive.
Hackney Council works to eradicate discrimination on the basis of race, religion, gender, gender identity, sexual orientation, disability, pregnancy and maternity, age and marital status. We also recognise that people can be disadvantaged by their social and economic circumstances, so we will also work to eliminate discrimination and disadvantage caused by social class. We also welcome those interested in flexible working. We particularly welcome applications from disabled people, as this group is currently under represented in our workforce.