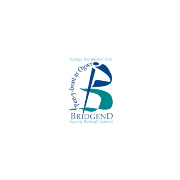 Independent Reviewing Officer - Children's Social Services
Independent Reviewing Officer - Children's Social Services
Job description
25.9 hours per week
This is an exciting stage to join Bridgend which is recognised as an improving authority, where people want to work. You will join a group of committed and enthusiastic professionals who are working hard to transform our services. You will actively contribute to the ongoing improvement of practice standards and development of skills across the Directorate. The team perform an essential role in the quality assurance process to ensure best outcomes for children.
Chairing statutory review meetings of all care experienced children and child protection case conferences, you will ensure that appropriate plans are in place, reviewed and overseen to ensure children s needs are met in a timely way, with measurable outcomes.
As a registered Social Worker, you will need to have a sound understanding of the Children Act 1989, the Social Services and Wellbeing Act 2014 and a knowledge and understanding of the role of the Independent Reviewing officer, as required by the Adoption and Children Act 2002, and the IRO Standards, associated legislation and guidance, as well as at least three years experience of working in Children s Services.
For further information on this role please contact Raeanna Grainger IRO Service Manager on .
Protecting children, young people or adults at risk is a core responsibility of all council employees.
Applicants should note that a criminal records check by the Disclosure & Barring Service (DBS) will be necessary for the successful applicant.
Closing Date: Wednesday 17th August 2022
Click here for the Job Description and Person Specification
To apply, click 'Apply Online'