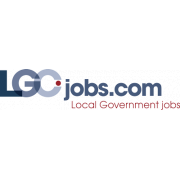 ICT Security Manager
Job Title: ICT Security Manager
Salary: Grade 8 (£35,229 - £39,002)
Hours: 36.25 Full time
Contract: Permanent
Location: Fire Service HQ (146 Bolton Road, Swinton M27 8US) with travel across Greater Manchester
Closing date: 07/02/19
Overview
Reforming public services is one of the biggest and most rewarding challenges. Are you interested in improving public services in Greater Manchester working for the Combined Authority?
An exciting opportunity has arisen within Digital Services. We are currently seeking to recruit innovative and creative professionals who are able to support Public Service Reform through digital services while ensuring the best cyber security practices.
The Greater Manchester Combined Authority is led by the Mayor, Andy Burnham. He is accountable to and represents the population of Greater Manchester. The GMCA Mayor has powers and leads on the economy, transport, police and fire services and is responsible for transforming public services and shaping the future of our region through a £300m housing investment fund and the creation of a spatial framework.
There has never been a more exciting time to be working in the Greater Manchester area and for the Combined Authority in particular.
Digital Services leads both the ICT Services that support the organisation as well as the programme for information exchange and sharing to support public service reform known as GM Connect.
Job Summary
The role of the ICT Security Manager will require an experienced individual who can work in a fast paced, changing environment, who is quick to adapt to new situations and can demonstrate resilience. The ICT Security Manager will proactively lead and manage ICT Security for GMCA. You will be a member of the ICT Management team, who deliver excellent Digital Services for GMCA and other customers.
You will have excellent interpersonal skills and be confident at engaging with people at all levels and be able to work in partnership with other teams and services. You will have demonstrable experience of having worked in this type of environment, helping people to improve working practice through the use of analytical tools and digital solutions where required. You will also be experienced in requirements capture and procurement and implementation of digital solutions, working closely with the business and technical services.
The post holder will report to the Deputy CIO but will work with all members of the Digital Services team as required. The ICT Security Manager will advise on process, policies, the procurement of technical solutions, educate the business in ICT security best practice and support the business to mitigate the impact of security incidents.
This is a permanent post hosted by GMCA. You will be based at Fire Services HQ, Bolton Road, Swinton M27 8US, but will be expected to travel to GMCA HQ, Churchgate House, Oxford Street, Manchester and to travel to and work from other sites within GM as required.
For an informal discussion please contact
ABOUT US
As an employer, the Greater Manchester Combined Authority (GMCA) is made up of a number of key Greater Manchester strategic functions and service providers including; Greater Manchester Fire and Rescue Service (GMFRS); waste; environment; work and skills; research; public sector reform; police, crime and criminal justice; homelessness; the Greater Manchester Ageing Hub and the Commissioning Hub.
We value the diversity of our employees, and aim to recruit a workforce which reflects our diverse communities across Greater Manchester. We welcome applications from all suitably qualified individuals, irrespective of people's age, disability, gender, race or ethnicity, religion or belief, sexual orientation, or other personal circumstances. We have guidance in place to ensure that all applicants are treated fairly and consistently at every stage of the recruitment process, including the consideration of reasonable adjustments for people who have a disability.
The GMCA is an Equal Opportunities Employer and we positively welcome applications from all candidates regardless of age, disability, gender reassignment, marriage and civil partnership, pregnancy and maternity, race, religion or belief, sex and sexual orientation
To find out more about working for us please click here
Employees on the redeployment register will be given priority for any vacancies in the first instance. If employees are identified as a match from the register then the vacancy may be withdrawn or put on hold pending an outcome.