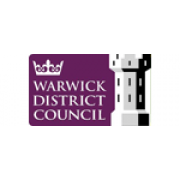 Housing Strategy and Development Manager
Warwick District Council - Housing Services
Housing Strategy and Development Manager
37 hours per week permanent position
Grade - B - £42,683 to £47,540
Warwick District Council has great ambitions as a stock holding local authority, and we are seeking experienced, ambitious people to help us to deliver results.
The role of this post is to deliver a high quality strategic business and quality support for the service area and to manage a team developing and enabling new affordable housing to increase the stock to meet the identified needs and aspirations of the Council.
We are inviting applicants with experience of managing multi-disciplinary teams with a varied workload. This experience should include partnership working, both internally and externally in all relevant areas. Developing strategies and policies to meet housing service needs as well as knowledge of the development process are all relevant to this role.
Customer service, is key to everything we do, so being able to communicate with many audiences is a fundamental requirement.
Delivering affordable housing in stock holding local authorities is the place to be and this role will manage a development team who will be delivering a portfolio of new build and refurbishment development projects in the towns but also rural locations to meet these needs.
Are you an enthusiastic, motivated team player who would welcome the opportunity to take part in a growing housing service? If so, then we welcome your application.
For an informal discussion about the post please contact Sally Kelsall, Housing Strategy and Development Manager on extension .
Closing date: 23 February 2020
Interview date: 13 March 2020
To apply, visit our website via the button below.