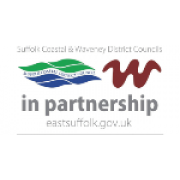 Housing Enabling Manager
Based in Lowestoft for the first 3 months whilst the new team is established, and training is completed.
East Suffolk Council is an exciting place to work and a great place to make a real difference to people's lives, delivering vital services to a quarter of a million people across east Suffolk.
In this exciting new role, you will be responsible for enabling the delivery of affordable housing to meet identified needs including negotiation with developers, landowners and registered providers. You will lead on securing grant funding from Homes England, work in partnership with a wide range of stakeholders and support the development and delivery of the council's affordable housing ambitions across east Suffolk.
To be successful in this role you must have ambition to deliver amazing spaces and places, a positive approach to challenges and problem-solving, and the ability to innovate and to seek creative solutions to local housing challenges and needs.
You should also have experience of enabling affordable housing, submitting bids and obtaining funding for affordable housing, experience of evaluating proposed housing development schemes against recognised criteria to ensure they represent value for money.
In return, we can offer great opportunities for training and development. We want you to stay with us for the long-term, so we will give you all the support we can to build a great career with our organisation.
There is also a superb benefits package including flexible working options and purpose-built, brand-new office accommodation, as well as a generous leave entitlement, discount scheme, pension scheme and free car parking.
For an informal discussion regarding this post, please contact Cairistine Foster-Cannan, Head of Housing on 523144.
To apply, please visit our website via the button below.
Closing date: 9 January 2020.