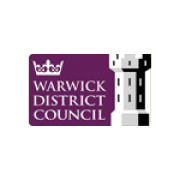 Housing Development Officer - 2 x permanent posts and 2 x 3 year fixed
Warwick District Council - Housing Services
Housing Development Officer - 2 x permanent posts and 2 x 3 year fixed term posts
37 hours per week
Grade E1 - £25, 295 to £28,785
In the southern part of the West Midlands, Warwick district is an attractive, historic location and, as a consequence, local housing costs are extremely high. The provision of more affordable housing is a key corporate priority for Warwick District Council.
As a stock holding authority with ambitions to deliver affordable housing directly, it is an exciting time to join and take part in the start of this growth. You will be helping to deliver a portfolio of new build and refurbishment development projects in the towns but also rural locations to meet these needs. This will include identifying development opportunities, managing consultants, contractors and resources to ensure new homes are delivered on time and within budget. We are seeking someone who has some experience already to be able to manage the existing portfolio, but also someone who is proactive and can bring an innovative approach to the role.
These ambitious targets are based on rapid housing expansion in the district, so this is an opportunity to deliver an expanding portfolio of projects. The role includes the ability to liaise with many different parties including the asset and lettings team on handovers of completed dwellings, ensuring quality standards are met by developers and contractors as well as organisations such as Homes England on monitoring data and delivery.
For an informal discussion about the post please contact Sally Kelsall, Housing Strategy and Development Manager on extension .
Closing date: 23 February 2020
Interview date to be confirmed
To apply, please visit our website via the button below.