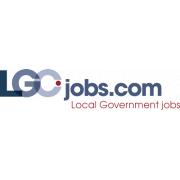 Head of Transportation Infrastructure
The employer is a learning trust.
Reporting to the Assistant Director and responsible for Team Managers you will manage the Council's input to the Sheffield City Region (SCR) Transport Strategy, its associated policies and delivery plans. You will ensure that the priorities for enabling economic growth, sustainability, safety and social inclusion in Rotherham are reflected, in line with our Corporate Plan, Rotherham Transport Strategy, Local Plan and Rotherham Growth Plan.
You will have experience of leading and managing staff and resources in a frontline service.
You will be a strategic thinker but also a practical problem-solver.
You will think on your feet, and be agile enough to step in quickly when you need to.
You will be an approachable leader and mentor to your teams.
You will prioritise, set the pace and sometimes make tough decisions.
You will be compassionate, with your staff and their customers.
You will be enlightened, flexible and open to new ways of doing things.
You will care.