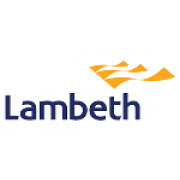 Head of Strategic Applications
Head of Strategic Applications
PO9: Starting salary £61,515 pa plus this post's salary attracts a market supplement of 7% per month.
Are you looking for a new challenge and an exciting opportunity to further develop your career? Lambeth is looking to appoint a Head of Strategic Applications within its Development Management service. This is a high profile role managing the strategic applications in the borough and leading on Planning Performance Agreements.
Lambeth is famous for its diversity, and includes central London locations such as Waterloo and Vauxhall, vibrant town centres such as Brixton and Streatham, world-leading cultural destinations, and home to the UK's busiest railway hub. The role provides an excellent opportunity for an enthusiastic and innovative manager to work with world class architects and leading developers to deliver on Lambeth's ambitious plans for sustainable, high quality development across the borough.
This newly created role is a key part of the Sustainable Growth and Opportunity Directorate that is focused on driving investment into the borough to build strong and resilient communities and attractive places. The nature of the work requires a self-motivated and dynamic individual who can apply a development team approach to major projects, is confident to engage developers and partners in the early stages of design, and who leads by example in meeting customers' high expectations.
The successful candidate must have a strong track record in leading successful teams, delivering major schemes, engaging with stakeholders, and building relationships with strategic partners. They will have the experience and commercial awareness to advise and make recommendations to key decision-makers on a range of planning and regeneration issues. They will also be required to deputise for the Assistant Director of Development Management and Enforcement.
Opportunities like this to work in a borough as ambitious and well positioned as Lambeth don't come around that often. We want to hear from forward thinking and motivated professionals passionate about the role that planning can play in delivering sustainable development and maximising social value for local people.
Closing date: Sunday 2 August 2020 at midnight.
Interviews will commecne from 13 August 2020.
To apply, please visit our website via the button below.
An RTPI-recognised degree level qualification in Town Planning or equivalent