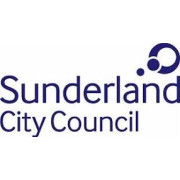 Head of Service – Local, Bereavement and Winter Maintenance Services
Leadership Level 7 (£63,676 - £75,435)
Sunderland City Council is a forward-thinking Council, and the city is undergoing significant transformation and economic regeneration. We have a global reputation as a welcoming and inclusive place in which to live, work, invest and grow. Within a short distance, from the urban core of the city, are the twin seaside resorts of Roker and Seaburn located on the North East coastline of Sunderland and surrounding the city boundaries to West, North and South it's easy to come across rural countryside.
Whilst the pandemic has presented many challenges for our communities, we emerge with a renewed energy to create a connected international Smart City that is dynamic, vibrant and healthy, with opportunities for all and with digital and low carbon at the heart of how we operate as a Council
We are looking to recruit a newly created Head of Service – Local, Bereavement and Winter Maintenance Services role. This is a fantastic opportunity for an experienced and dynamic leader looking to make the next step in their career. You will report directly to the newly appointed Director of Environmental Services and work alongside the newly appointed Head of Service – Waste, Technical & Fleet Services forming our senior team to provide clear strategic management and operational leadership across Environmental Services.
You will support the Director of Environmental Services to shape and deliver the Service Areas, operating within the values, principles and strategic vision of the Council and supporting delivery of the City Plan.
You will be working closely with a wide range of partners both internal and external, at both regional and local levels acting as the Council's lead expert in the management and operational aspects of your service area ensuring the overall effectiveness of service delivery, strategies, driving efficiencies, cultural shift and the departmental agenda.
The position will deputise for the Director of Environmental Services as and when required.
Sunderland City Council are going through a period of positive development and transformation, whilst the city itself is undergoing large scale regeneration and development. It is a great time to join and drive change, at the same time as witnessing and engaging with what will be a thriving City.
For an informal discussion please contact Marc Morley, Director of Environmental Services. Marc.Morley@sunderland .gov.uk.
Please note : Applicants who recently applied for the Service Lead , Local, Bereavement and Winter Maintenance Services need not apply.
Applications should be made on-line at northeastjobs.org.uk/sunderlandcitycouncil by 31st March 2023 (midnight).
For further assistance contact Operational HR Services. Email: jobs@sunderland.gov.uk
Please note that all communication regarding your application for this post will be sent to the email address that you have registered online with North East Jobs, including your invitation to any online assessment you are required to undertake and your invite to interview if you are short-listed. Please check your email inbox after the closing date for notifications as you may not be notified by any other means. Please remember to check your junk mail items.
Head of Service – Local, Bereavement and Winter Maintenance Services - Sunderland City Council - North East Jobs