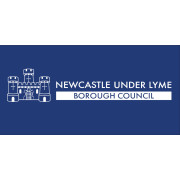 Head of Planning
We have precisely what every great Head of Planning could wish for. Great projects. Great people. Great opportunities.
This is an exciting once in a lifetime opportunity for Newcastle-under-Lyme. We have already embarked on a range of initiatives and programmes to further enhance our borough, breathing new life into our towns and public spaces to ensure the very best opportunities and quality of life for residents, businesses, and visitors.
With two Town Deals in Newcastle and Kidsgrove and a Future High Street Fund development programme, as well as our exciting plans for further developments in housing and industrial developments, most notably at Chatterley Valley and our plans for an Advance Ceramic Campus and new greener sustainable industrial parks for our growing businesses and inward investment, we are transforming at pace. In support of these plans, we seek a new Head of Planning to play a vital role in shaping how the council reaches its growth objectives.
You will be joining a talented and high performing team that has a thirst for doing things differently. As Head of Planning, you will shape the future of the council's planning function to ensure it is structured to maximise potential and support the organisation in a modern and proactive way. Working closely alongside the Executive Director of Economic Growth & Development, you'll also have regular interactions with Council Members, so you should be confident operating in a political arena, although prior experience directly within a political context is not essential.
The role requires someone who can evidence experience of working in a high performing planning function. You will hold a membership to a relevant professional qualification. To be successful in the role, you'll bring experience of leading efficient, customer-focused, and cost-effective planning services. You will have ambitions to progress your career in a public sector setting and a chance to guide your teams to even greater success.
At Newcastle-under-Lyme, we're proud of our ability to help our staff to reach their growth and development aims. We proactively welcome individuals that are looking for the next development step in their career, so will therefore embrace applications from aspiring Heads of Service and other rising stars within the planning arena. Full mentoring, development and support will be given to the successful candidate, regardless of your position.
At the council, we empower and enable all our staff, working together to perform well and get things done. If you are a likeminded individual and think you have what it takes to bring leadership and innovation to the future of planning with Newcastle-under-Lyme, we would love to hear from you.
Visit www.ambitionforgrowth.co.uk to find out more and to apply. For a confidential discussion, contact Helen Anderson (07534 602845) or Clare Connor (0161 408 0703) at Tile Hill.
Closing date: Midnight on Sunday 16th October 2022