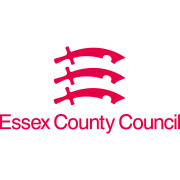 Head of Performance & Business Intelligence
Up to £79,356 per annum
Permanent, Full-time
Location: Chelmsford
Ref: 28221
About us
At Essex County Council, what we do impacts the lives of over 1.4 million residents.  We work hard to meet our residents' needs – from protecting vulnerable children, to helping older residents remain independent; from improving quality of life through better public health, to unlocking economic opportunities across our towns and cities.  We need to take decisions based on high-quality insights and be disciplined in the way we track our progress and performance.  Our brand-new Performance & Business Intelligence (PBI) group will help us do this and so much more.
About you
As Head of Performance & Business Intelligence you will lead our newly formed function, managing a team of specialists to ensure the continuous development of the Council's business intelligence and performance skills and capability.
As this is a new service you will be key to embedding the service and ensuring it is in the right place, with the right talent to achieve the strategic aims we have committed to the organisation.
You will ensure your team are equipped to develop performance frameworks, metrics and reports which provide Senior Leaders with insights to support effective decision making. You will support the team to work collaboratively with senior colleagues, finding solutions to business intelligence and performance problems to ensure business needs are met and value added through bringing new insight.
You will bring a significant level of technical expertise and the proven ability to shape and lead the ongoing development of this new service.
You will work with senior leaders across the breadth of the organisation and be responsible for the development of insightful analysis driven by an evidence-based data led approach.
You will also act as a Business Partner for one of the council's key business areas (Children's Services or Place & Public Health), putting in place the tools to help senior leaders understand their progress and performance against strategic priorities and providing insights to help them understand their business.
You will be an inspirational leader, who can take our vision for Business Intelligence and bring it to life across the organisation.
Knowledge, Skills & Experience
We're looking for experience of leading and motivating a multi-disciplinary team as well as a proven background of implementing effective performance management frameworks and providing intelligence to shape decisions within a large complex organisation.
To apply
The Head of PBI will also act as business partner to either Children's Services or Place and Public Health.  Applicants will be asked to identify the function to which their skills and experience most closely align, and for which they are applying. Please ensure you include this within your supporting statement.
Closing date: 7 June 2020.
Shortlisted candidates will be invited to attend an interview week commencing 22 June 2020.
To apply please click the button
Essex County Council is committed to safeguarding and promoting the welfare of children and vulnerable adults, and expects all employees and volunteers to share this commitment.
We seek the best talent from the widest pool of people as diversity is key to our success.
If you have any queries regarding this role, or require anything further, please contact the Resourcing Team on 0333 013 5888.