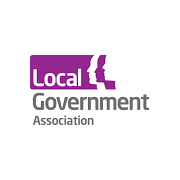 Head of Pensions
About us
We are a politically led, cross-party organisation that works on behalf of councils to ensure local government has a strong, credible voice with national government. We aim to influence and set the political agenda on the issues that matter to councils, so they are able to deliver local solutions to national problems.
To find out more information about what it's like to work at the LGA, please visit http://www.local.gov.uk/benefits-and-working-lga and for information on Equality and Diversity at the LGA, please visit https://www.local.gov.uk/equality-and-diversity-lga
The role
This is your chance to take on a high-profile role as the Head of Pensions within the Local Government Association at a challenging time for the public sector. Articulate and persuasive, you will quickly establish your credibility within the LGA, the employers we represent and the key stakeholders across the public service pension schemes we support.
Leading a team of experts with a significant budget, you will take responsibility for representing the interests of local authorities to Government and other stakeholders including the national trade unions in relation to the development and implementation of policy for those schemes.
Such policy will encompass the governance, administration, funding and investment of those schemes and related compensation matters. We'll also look to you to build strategic networks and maintain our positive reputation with local authorities, central government, partners, and other stakeholders.
You will also act as secretary to the statutory Local Government Pension Scheme Advisory Board in England and Wales.
As we encourage flexible working at the LGA, we are happy to discuss the option of a home-based contract. The salary for a home-based worker is from £93,705 pa or office-based from £97,417 pa (including London Weighting). The office-based working will be in line with our transitional flexible working policy as we begin to go back into the office again following COVID-19.
The requirements
It's likely that you're currently working at a senior level in the area of local government pensions. It's essential that you have experience of representing employer interests at a strategic level to government, national unions and other bodies together with detailed knowledge of the policy and legislative framework within which local government and public service pensions operate. You will have the ability to manage and develop a team of technical experts and develop the service that is offered to our clients.
You will have a detailed knowledge of the structure and governance arrangements of local government together with an excellent grasp of the governance, administration, management and investment of public service pension schemes in general and the local government pension scheme in particular. 
Closing date:          5pm Monday 24 January 2022
Interview date:      Monday 7 February 2022