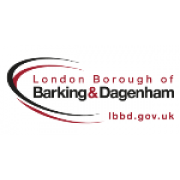 Head of Parking
We're looking for a forward looking individual that is confident, innovative and able to lead the Parking service in the London Borough of Barking and Dagenham. As an experienced manager in a relevant field, the post holder will have the skills and experience to enable them to lead the strategic development of the service, which includes responsibility for on street and CCTV related enforcement, road safety, business and customer services and parking design teams.
The successful candidate will be responsible for the implementation of the council's parking strategy, which is delivering significant growth in service capacity and implementing a range of measures to manage increased parking demand including the rollout of controlled parking zones across the borough.
You'll be a dynamic and inspirational leader; self-motivating; a confident influencer with sound political judgement; have strong organisational skills; be a very strong team player and know the benefits of collaboration. You will have the ability to transform the service and establish sustainable improvements in performance.
The post holder will be the expert on all parking related matters in the council and will lead a large operational team. The post holder must have excellent working knowledge of relevant legislation and a strong track record in service transformation and improvement.