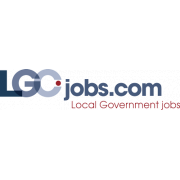 Head of Organisational Development and Learning
Head of organisational development and learning
London
Up to £74k inc pa
You will be a Hounslow leader, with a responsibility to embrace and lead change; be outcome-focussed; and put Hounslow residents at the very heart of everything we do and every decision we take. You will live and breathe our values and behaviours. Your professional accountability is to lead, develop, and deliver a first class, modern, and inventive people organisational development and learning function, corporately and across all Council services, to our schools and to our companies as appropriate, and potentially to Hounslow's voluntary sector organisations. A member of the Director's leadership team and the Hounslow leadership community, you will shape and deliver the organisational development plan and contribute to the development and practical implementation of our #1 Hounslow transformation programme. As a corporate leader and Hounslow public servant, you will lead strategic and operational projects that will explicitly benefit Hounslow residents. You will go beyond your professional discipline and work across boundaries, within the organisation and beyond.
The top 5 things about you that are most important:
You will bring very significant experience of learning and OD leadership across really complex organisations, with experience from a number of sectors, ideally.
Your knowledge of best practice OD and people management and development will be second to none, and you value thought leadership, looking beyond your organisation to identify the very best strategic and operational people approaches.
You know how to communicate, expertly. Your ability to engage with complex concepts and issues and communicate these clearly and simply is one of your strengths. Learning delivery experience within a face to face context is essential.
You will have led and contributed to the delivery of transformational change.
You'll have deep experience of developing excellent relationships with senior leaders and you can prove that you've developed with them strategic and tactical solutions to people management and development challenges and opportunities.
To organise an informal discussion about this role, please contact Steve Whitehead, Director of Human Resources and Organisational development, by email:
Apply by submitting your CV and a covering letter outlining how you meet the "Top 5 things about you about you that are most important." by email to:
To find out more click on the "apply" button.
Closing Date: 12th June 2020
Interview Date: Friday 19 th June 2020