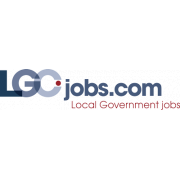 Head of Operations - Engineering
Head of Operations
Job Ref: 4646
Job Title: Head of Operations
Job type: Permanent Full Time
Location: Culham, Oxfordshire
Salary: £68,760 - £73,935 + excellent benefits including outstanding pension scheme
Closing date: 20th July 2020
Are you an experienced engineer with excellent leadership and management skills?
Do you have a background in engineering with a relevant degree or equivalent qualification?
The UK Atomic Energy Authority have an excellent opportunity for an Operations Manager to join their team within the Remote Applications for Challenging Environments (RACE) department.
As part of the global programme for fusion, RACE is developing remote handling systems for the next generations of power stations. It is also at the centre of the UK effort to apply novel technologies to all challenging and harsh environments for the protection of people and advancement of industry. RACE designs, procures, commissions, operates and maintains the wide range equipment is used for maintenance and implementation of enhancements of the JET Tokamak and is active in the design and development of remote maintenance systems used in ITER and DEMO fusion reactors.
As the Head of Operations, you will be responsible for the day to day management and decision making for the business unit. You will play an intrinsic part of the RACE leadership team which has the responsibility for developing RACEs reputation as a go to source of forward-thinking consultancy and expertise for users of remote handling equipment.
The Head of Operations is the visible, accessible member of the senior leadership team and is expected to interact with the Directorate and Department Managers on a regular basis; developing the people and operations strategy and influencing the future direction of UKAEA.
Key accountabilities will include:
- Effective leadership of 200 staff to achieve the business objectives contributing to RACE and UKAEAs strategies
- Demonstrates strong leadership in the EDI culture within the business unit
- Driving project performance in terms of cost, quality and delivery. Actively managing resources across a diverse portfolio of activity in order to deliver on time
- Work with the Head of RACE and other members of the RACE management team to develop the departments strategy typically working to annual objectives and agree priorities with consideration included for the following years
- Accountable for agreeing annual budgets and tracking progress against budget
At UKAEA we strive to make everyone feel welcome and fully supported. Our Ambassadors are actively promoting and advancing diversity and inclusion in the Organisation to help make our Organisation an employer of choice. UKAEA has a graded career structure and our mentoring scheme will enable you to reach your true potential.
The UKAEA hosts and manages the JET nuclear fusion energy experiment on behalf of the EU and is also home to the UKs MAST-U fusion energy experiment. UKAEA also works with industry and other third parties to develop new technologies currently in Remote Handling and Materials research. Following recent UK funding, two new centres of excellence in tritium fuel handling and component testing and validation are being built. The culture at UKAEA promotes research, innovation and leading edge technological excellence, whilst investing in people.
For full details on the role, UKAEA and our benefits please download the application pack.
Knowledge, skills and experience
Essential
- Chartered Engineer, Degree in relevant Engineering discipline
- Experience in financial management of operations
- Proven experience in operational management
- Previous demonstrable experience of managing large scale operational teams
Desirable
- Experience of maintaining safe working practices
- Experience of maintaining and improving facilities
- Experience of continuous improvement
- Previous experience within an extremely challenging environment (i.e. advanced manufacturing, nuclear, fusion, oil and gas, power generation)
Special requirements:
Selection Methods and Notes:
- You may have to assist UKAEA with other activities where required
- As part of the selection process you may be expected to complete work based simulation exercises and a personality profile either online or onsite
- Please be advised that this vacancy may close earlier than stated if large or sufficient numbers of applications are received
- Please note, UKAEA do not pay travel expenses for interviews
- The UK Atomic Energy Authority actively promotes equality and values diversity in our workforce. We operate a number of flexible working arrangements (such as part-time working/job share/home working)...... click apply for full job details