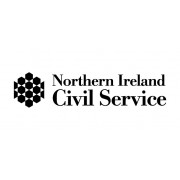 Head of the NI Civil Service
£160,563 — £188,272 per annum
Ref: IRC254532
Location: Stormont Castle, Stormont Estate, Belfast
Department: The Executive Office
The position of Head of the NI Civil Service is a critical role and one of significant responsibility. The post holder will work at the heart of government, responsible for leading almost 23,000 civil servants to serve the institutions of government and all our citizens through the provision of excellent public services.
The post holder will require a full range of high level skills and relevant experience to enable them to function effectively across an extensive portfolio within the context of a unique political environment.
As the most senior official in the organisation, you will be the principal policy adviser to the First Minister and deputy First Minister across all the issues of government and will act as Secretary to the Executive.
For more detailed information and to apply, please go to www.nicsrecruitment.org.uk
Completed application forms must be submitted no later than 12:00 noon (UK time) on Wednesday 29 July 2020.
As women, disabled people, people from minority ethnic groups and people aged under 35 are currently known to be under represented at senior grades across the NICS, applications from these groups would be particularly welcomed.
All queries can be directed to HRConnect by
Email: recruitment@hrconnect.nigov.net
Telephone: 0800 1 300 330
The Northern Ireland Civil Service is an Equal Opportunities Employer.
ALL APPLICATIONS FOR EMPLOYMENT ARE CONSIDERED STRICTLY ON THE BASIS OF MERIT