Similar jobs like this one
18 May 2022,
London Councils
Finance
6 Apr 2022,
Barnett Waddingham
London preferred but with 9 offices you can be based in any location
Finance | Financial Consultant | Head | Legal & Governance | see link for more information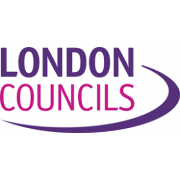 Head of Local Government Finance
Starting salary: £68,089 p.a
There has never been a more exciting - or challenging - time to be involved in local government, especially finance. We are in a period of significant change and opportunity.
Change, because following a decade in which funding reduced by a quarter,...