Head of Legal and Governance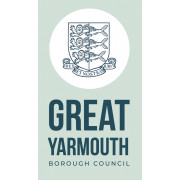 Head of Legal and Governance
Salary: Package up to £64,505 per annum DOE
Great Yarmouth Borough Council is an ambitious local authority with big plans for the future and massive opportunities ahead.
With one of the most successful enterprise zones in the country, Great Yarmouth is England's offshore energy hub and Norfolk's biggest seaside resort at the edge of the Broads National Park.
You will be responsible for the delivery of high quality services across your team as well as playing a key corporate role as a member of the Council's management team.
We can offer you a varied and challenging role with opportunities for professional development.
If you are as ambitious as we are, you enjoy a challenge and you are looking to further your career in a dynamic environment, apply now and become part of the exciting team driving Great Yarmouth forward.
The role
The Head of Legal and Governance plays a central role in providing strategic direction and corporate leadership. You will act as the Council's principal legal adviser and discharge the statutory duties of the Monitoring Officer, ensuring that the Council fulfils its lawful obligations, statutory duties, and performs its functions and activities in accordance with the law and the principles of good governance.
Working for Great Yarmouth Borough Council
For a confidential discussion, contact Sheila Oxtoby on 01493 846301 or 07500 782692.
For details, download a full specification for this position:
https://www.great-yarmouth.gov.uk/media/5527/Head-of-Legal-and-Governance/pdf/Head_of_Legal_and_Governance_-_Job_Description.pdf
How to apply
You can apply online at gybc.engageats.co.uk. Please note that CVs are not accepted.
As part of your application please include the following information:
Why you are attracted to the role
How you meet the requirements of the role using the job description / person specification
Salary range for each post
Reason for leaving each post
Closing date for the above post: 27 July 2020.
We offer a friendly working environment with attractive terms and conditions, including generous holiday entitlement, flexible working, relocation package (where applicable) and membership of the Local Government Pension Scheme.
The Council operates an equal opportunities policy and we welcome applications from all parts of the community.