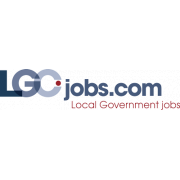 Head of Learning and Development
As the HR function is centralised within Derbyshire County Council, this is an exciting opportunity to lead and shape the Council's Learning and Development strategy. The organisation is seeking an experienced senior Learning and Development professional to lead the development of the required skills, competencies and behaviours within the organisation to effectively respond to service delivery needs and the Council's strategic objectives; being central to the future people strategy of the organisation.
The role will require the successful candidate to:
- lead the effective deployment of Learning and Development across all Executive Directorates.
- lead a review of all current training provision across the council, supported by appropriate technologies to meet transformational and cultural change and service needs.
- enhance the Council's leadership, management and professional development; developing strategies to address and embed performance management across the council.
- lead robust approaches to talent management, with a clear strategy for developing talent pools to support strategic workforce planning.
If you would like to have an informal conversation about the role, please contact Jen Skila, Assistant Director for HR, at or on .
Provisional Interview Date: week commencing 16 December 2019