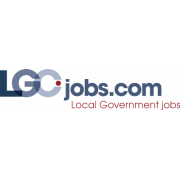 Head of Infrastructure and Operations
Your new company
Southend Borough Council are a unitary authority based in the heart of the town centre offering traditional seaside living that makes it a great place to live and work. This diverse and busy town has great public parks and leisure activities, competitive house pricing and excellent travel links.

The ICT department are currently going through a transformation and modernisation journey to achieve the 2050 vision of transforming Southend into a Smart City. The ICT function is at the centre of delivering new and innovative services to both the residents and visitors of the Borough. The Council are transforming to a new, future proofed ICT organisation which will offer improved quality of business and IT engagement with colleagues and customers. The ICT department aim to be customer centric, agile in delivery and viewed as Trusted advisors providing thought leadership and design thinking.

In order to achieve this the Council are looking to appoint an enthusiastic, committed and innovative Head of Infrastructure and Operations to take ownership and the Councils IT Infrastructure and delivery on several IT Infrastructure initiatives.

Your new role
As part of new Senior IT Leadership team within Southend-on-Sea council, your technical knowledge and leadership skills will be utilised to shape the future IT landscape for the council. This exciting new job opportunity will see you taking full ownership of the council's IT Infrastructure and leading it to future success. You will be ensuring the IT Infrastructure is maintained and developed in line with their ambitious and exciting plans.

The council are currently planning and installing new services directly linked with their IT Infrastructure and these new services and new technologies will need to be supported effectively. This is where you will come in- you will be leading and motivating a team of 20 individuals split across 3 different areas; Service Desk, End User Support and Infrastructure Analysts.

A typical day will see you planning and delivering IT Infrastructure projects, budget planning, testing of services and Disaster Recovery Plans, managing change processes across the department as well as overseeing and monitoring the overall IT Infrastructure.

With the help of the CIO, you will develop and deliver an agreed IT strategy which will allow maximum operational effectiveness and ensure service levels are met and adhered to. The council have ambitious plans and this role plays a key part within it.

What you'll need to succeed
To succeed in this position, you will have experience of managing a high performing IT team whilst delivering several new IT Infrastructure initiatives and projects. Having experience managing 3 rd parties and external vendors as well as experience managing budgets will also help you achieve success in this position.

Your ability to communicate with internal teams and 3 rd party vendors will also assist you in this great opportunity.
What you'll get in return
This role is offering a competitive salary starting at £60,864 - £67,626, including a range of benefits such as: flexible working; access to an employee benefit portal; excellent training and development opportunities; 23 days' annual leave; plus an excellent local government pension scheme. A full list of benefits can be viewed on:
microsites.hays.co.uk/jobs/southend-on-sea-bc

What you need to do now
If you're interested in this role, click 'apply now' to forward an up-to-date copy of your CV, or call Annabel Chung on If this job isn't quite right for you but you are looking for a new position, please contact us for a confidential discussion on your career.

The Council is an equal opportunities employer.

They welcome applications, regardless of race, colour, nationality, ethnic or national origins, sex, disability, sexual orientation, gender reassignment, marital or civil partner status, pregnancy or maternity, age or religion or belief. All applications will be considered solely on merit.