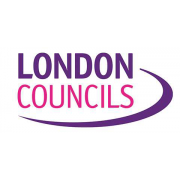 Head of Improvement
LONDON COUNCILS
Head of Improvement
Starting salary of £51,699 rising to £64,285 per annum (Band E)
Permanent, Full-time
Ref: LC770
There has never been a more exciting - or challenging - time to be involved in local government.  We are in a period of significant change and opportunity.
The pandemic has shown what local government is capable of in delivering key services to the people who need the most when it matters. It has also seen huge behavioural changes in how we work and how public services are delivered. It is essential that local authorities learn from these changes to improve their performance and resilience as London seeks to rebuild and recover.
Gone are the days of top-down centrally mandated performance and inspection in local government, which means councils must implement their own sector-led improvement (SLI) and performance monitoring processes.
Local accountability also means greater transparency and even more engagement with local residents and businesses, tailoring services and driving up standards to ensure that they deliver value for money outcomes that continue to meet the ever higher expectations of local residents: all during a period of continued financial pressures.
Through a range of SLI activities, such as robust peer support and challenge processes, comparative benchmarking and sharing of good practice, London boroughs are on a continuous journey of improvement.   
As the Head of Improvement, you will work closely with senior officers and chief executives on a national, regional and borough basis. You will lead a team that provides a range of support for the Chief Executives London Committee including: the annual programme of regular committee meetings; a robust peer support and challenge process; and the delivery of a programme of improvement activity that the committee commissions through the London Self-Improvement Board to help deliver assurance and drive improvement across the full range of local government services.
You will need to demonstrate strong leadership, analytical and organisational skills and have a proven ability to work with senior local government officers.  You will understand and be fluent in data analysis and have excellent written and oral presentation skills, in particular the ability to present a wide range of information clearly and concisely to both specialist and non-specialist audiences.
Applying for this role
London Councils represents the 32 boroughs and the City of London. We aim to get the best deal for Londoners and to ensure that London's councils have the resources, freedoms and powers to do the best possible job for their residents and local businesses. We also run a number of services on behalf of the boroughs including the Freedom Pass, Taxicard and Health Emergency Badge.
Closing date: 12 noon on Monday 18 January 2021.
Interview date: w/c 25 January 2021.
To apply online please visit https://jobs.londoncouncils.gov.uk
Alternatively, please contact 020 7332 3978 (24-hour Answer phone) quoting reference number LC770 if you experience any problems. A minicom service for the hearing impaired available on 020 7332 3732.
As a Disability Confident Employer, London Councils will interview all disabled applicants who meet the minimum criteria for the post.