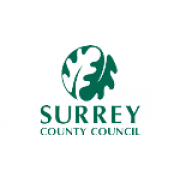 Head of ICF (ERP)
The starting salary for this role is £77,260 per annum for working 36 hours per week.
We're on the lookout for an exceptional individual to fill the important role of Head of ICF (Intelligent Client Function) - Business Integration and Benefits. This is an opportunity to make a significant impact in overseeing and orchestrating the seamless integration of diverse ERP-related programmes and projects across Surrey County Council. It's a unique chance to take a leading role in Surrey County Council's transformational journey.
The team
The ICF (Intelligent Client Function) is a new team established by the Council to drive meaningful transformation through optimising ERP system use, ensuring it becomes a powerful tool to drive efficiency and collaboration. The Head of ICF - Business Integration and Benefits role will lead the team, providing an opportunity to shape the direction, strategic goals, and culture of the ICF. You will have ample opportunity to nurture, manage, and develop talent within the ICF to realise the overarching objective of optimising ERP solutions for the Council in the long term.
Why work with us?
Catalyst for change: In this newly created position, you will work at the heart of ongoing transformation within Surrey County Council. You'll play a pivotal role in shaping the future of the Council.
Learning and development opportunities: In our dynamic environment, every day is a learning experience. You'll have the chance to grow professionally, acquiring new skills and knowledge to support your professional development.
Supportive team: SCC operates in a diverse, dynamic, and exciting environment - the ICF team is at the core of working with business services to transform the organisation.
Competitive compensation: You will benefit from a competitive salary, flexible working arrangements, excellent training and development opportunities, generous holiday entitlement, the option to buy additional annual leave, and the Local Government Pension Scheme. For more information about the wide variety of benefits you can take advantage of please visit MyBenefits for Surrey County Council staff.
Work location
The Head of ICF - Business Integration and Benefits position is a hybrid role, with a requirement to be on site at either Dakota, Weybridge and/or Reigate, Woodhatch Place, as and when required.
About the role
Strategic leadership: As the head of this vital function, you'll be the driving force behind the successful implementation and optimisation of ERP related projects and programmes, reporting through to the Director - Corporate Finance and Commercial and being part of the Finance, IT, and Procurement Senior Management Teams.
Benefits realisation: Your expertise will ensure that benefits arising from ERP integration are not just realised but maximised. This includes: cost savings, increased efficiencies, improved service delivery, and happier customers.
Workforce and community impact: Everything you do will be aligned with our long-term vision and strategic priorities, directly benefiting the workforce and our community.
About you
As the Head of Service, you will possess excellent communication and leadership skills as well as the ability to engage and influence stakeholders at various levels, from executive directors to operational staff. The role requires a keen understanding of the Council's policies, regulations, and strategic priorities to ensure alignment and compliance throughout all ERP related activity.
As part of the application process, you will be asked to upload your CV and answer the following questions:
Tell us about a complex project or programme you lead within a public sector organisation, including your involvement in procurement processes and budget management.
What experience do you have in delivering a successful ERP implementation project? What were the key challenges you faced, and how did you address them?
Tell us about, and provide examples of, your experience using data to inform decision making and bring about organisational transformation, in particular benefits realisation and change management.
Describe a time when you used your stakeholder management and negotiation skills to overcome a significant problem.
Describe your experience and lessons learnt with regards to developing and embedding an ICF function.
Answers to these questions will be scored and used for shortlisting purposes. The full role profile can be found on the employer site; please refer to this when writing your answers.
Additional information
The job advert closes at 23:59 on 01/10/2023.
Interviews will take place on Friday 6th October 2023.
Our commitment
Surrey County Council is proud to be a Disability Confident Employer. A guaranteed interview will be offered to all disabled applications where:
The candidate has evidenced the minimum criteria for the role through their application
The candidate has chosen to share that they have a disability on the application form
Our application form and onboarding process will provide an opportunity to request any reasonable adjustments for the interview and/or the role.
We want to be an inclusive and diverse employer reflecting the community we serve and particularly welcome applications from all underrepresented groups.