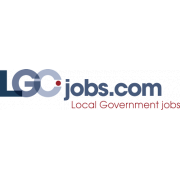 Head of HR Operations
As part of the HR Leadership Team within Derbyshire County Council, the Head of HR Operations will be crucial to the deployment of a new operating model. Leading a centralised Advice and Support provision and a HR Business Partner network, this role requires a balanced approach to achieve the delivery of strategic aims and individual departmental needs. Derbyshire County Council are seeking an experienced senior HR professional to lead and embed the delivery of a new customer facing HR provision, facilitating and supporting transformational change across the organisation and ensuring the value of HR is fully realised.
The role will require the successful candidate to:
- lead the delivery of an effective and integrated Strategic and Operational HR customer facing service provision across all Executive Directorates.
- lead the HR Business Partner network to enable and support transformational change across all Directorates whilst integrating HR in day to day operations.
- lead the Advice and Support provision to the Council, to ensure a robust approach to case management and sector leading expertise in employment policy and practice.
If you would like to have an informal conversation about the role please, contact Jen Skila, Assistant Director for HR at or on .
Provisional Interview Date: week commencing 16 December 2019