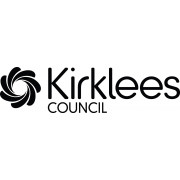 Head of Governance
Head of Governance
£52,539 - £61,751
At Kirklees we want to be innovative and creative in the way we work with our citizens and ensure transparency and accountability to the public in terms of our governance, decision making and electoral arrangements. The landmark work of the Kirklees Democracy Commission reflects our ambition. This role will be at the forefront of realising that ambition. We're looking for someone who is as ambitious as we are.
You will provide strategic leadership to key areas which collectively form the basis of our electoral and governance landscape in Kirklees. You will be responsible for:
Development of and support to the democratic processes of the Council;
Ensuring democratic processes are followed that uphold the principles of good governance and are put into practice;
Oversight of the management and co-ordination of the electoral processes in Kirklees;
Leading on information governance and the effective use of data intelligence, ensuring that the approach is fit for purpose and meets the needs of the Council. The Councils DPO is based in the Team;
Supporting those with governance responsibilities to develop organisational capacity;
Working closely with the Head of Democracy and Place Based Working to deliver relevant Kirklees Democracy Commission outcomes;
Working closely with the Service Director – Legal, Governance and Commissioning (Monitoring Officer) and officers in the Democracy and Place Based working team in the context of the Council's constitution and councillor relations.
You will be a proven strategic leader with relevant experience in either electoral services, governance or information governance with a breath of understanding of each. Strategic thinking, research, analysis and high-level report writing skills come naturally. Your political acumen and ability to manage the interface and relationships with councillors will be crucial in this role.
For further information about the job please visit:
www.kirklees.gov.uk/executiverecruitment
Or visit the following link for the "Job Profile" attachment with more details:
https://jobs.kirklees.gov.uk/executive-corporate-services-head-of-governance/26482.job
Closing Date: 1st March 2020
Interviews will take place: 16th/20th March 2020