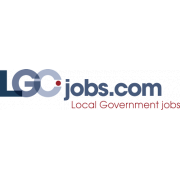 Head of the Gloucestershire Pension Fund
Give your time and talent for the people who gave us theirs.
We want all of the employees within the Gloucestershire Local Government Pension Fund to be financially secure when they choose to retire. To make sure that's the case, we strive to provide an effective and efficient service to all of our customers within the Fund. This £2.5 billion fund is vital to thousands of people's lives both now and in the future. Your task is a crucial one - to manage the Fund and set its strategic direction.
As Head of the Gloucestershire Pension Fund, you'll lead its financial and investment management, and the Pensions Administration function, with the help of a 20-strong team. Working with strategic partners (including the Brunel Pension Partnership) you'll review asset allocation and investment plans, so they deliver maximum benefits. . You'll also be responsible for ensuring that the Fund's administration gives the 55,000+ members and beneficiaries excellent customer service.
With so much depending on the success of the Fund, we need a professional with significant experience in pensions, investment management or finance. Whatever your background, you'll have a good understanding of local government pensions and practice, as well as government policies affecting pensions provision. You'll also bring a degree, a relevant professional qualification and sound financial acumen. With this expertise, you'll be equipped to give the Pensions Committee and Local Pension Board expert advice and support. Strong communication skills will be essential - we're looking for the ability to negotiate, reason and influence.
Ready to oversee a £multi-billion fund that provides for thousands of former employees?
To find out more or apply, please visit:
For information about the Gloucestershire Pension Fund, please visit:
Closing date: 9 th December 2019