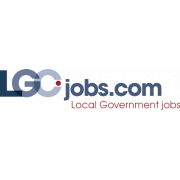 Head Of Department: Physical Education
We're looking for a candidate to fill this position in an exciting company.
An outstanding and experienced classroom practitioner of PE
Passionate about engaging students with the PE curriculum, and enriching this curriculum in line with our ethos of "Opportunity; Progress; Care"
Enthusiastic and full of ideas, with the drive to make things happen
Have the ability to support staff in regularly monitoring and evaluating individual student progress
Able to monitor and evaluate the performance of students, significantly contributing to continuous improvement and enthuse students to achieve their full potential
Experienced in leading, managing and motivating a team to ensure positive outcomes are achieved
Inspirational to colleagues and students - sharing best practice
Able to commit to, and raise further, high achievement and motivation
This is a wonderful opportunity for a talented and ambitious professional to make a substantial contribution to the growth and development of Amery Hill School. The role offers the successful candidate a challenge that will be both rewarding and fulfilling and will support you to achieve your own personal career goals and aspirations.