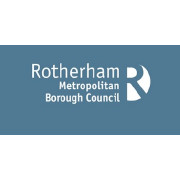 Head of Democratic Services
Rotherham Metropolitan Borough Council, Assistant Chief Executive's Directorate
Head of Democratic Services
Job reference REQ02924
Salary £55,856 - £59,773 (pay award pending)
Location: Rotherham Town Hall / Riverside House, Rotherham, South Yorkshire
Job details: 37 Hours, Full Time, Permanent
Due to current Coronavirus (COVID-19) restrictions we are following Government advice and this may result in interviews being held via Telephone or Skype.
Rotherham MBC is seeking to appoint a politically astute, highly motivated, organised and talented person to the position of Head of Democratic Services.
The successful candidate will join the Assistant Chief Executive's Directorate and lead a recently restructured Democratic Services, which is made up of four teams covering Governance, Cabinet Support, Member & Civic Support and Management Support. Working closely with the Senior Leadership Team, Elected Members and the Monitoring Officer you will drive and implement ongoing improvements in relation to the Council's decision-making and scrutiny processes. The post holder will be the principal advisor in respect of Overview and Scrutiny, being designated as the Statutory Scrutiny Officer, and will play a pivotal role in enabling accountability and innovative development through the scrutiny process.
Reaffirming our commitment to the principles of good governance that have been the hallmark of the Council's improvement journey, we are looking for an exceptional candidate with a background in Democratic Services, who has the ability and drive to shape our governance, scrutiny, member support and development services to meet the needs of the organisation, Members, partners and the public.
Essential requirements for this post include a thorough knowledge of the current Local Government democratic processes, governance arrangements and understanding of the political context along with a proven track record in staff management.
The ideal candidate will possess:
Substantial and successful direct management experience of Democratic Services and Scrutiny functions, including policy development, corporate/strategic planning and managing change
A high degree of political sensitivity and the ability to work with, advise and influence senior Members of the Council.
Knowledge and a significant understanding of the legislative frameworks and government policy agendas in respect of this field of work
Extensive experience of working in a political environment
Successful budget management in a comparable organisation, including evaluation of competing budgetary priorities within tight financial limits
Successful track record of communicating and working with stakeholders and partners
Experience of performance management and quality assurance processes in service delivery
For more information, please contact Liz Athorn, Personal Assistant to Judith Hurcombe, Acting Assistant Chief Executive on 01709 255269.
Applications from Women, people from Black and Minority Ethnic Communities and Disabled People are welcomed as under-representation currently exists at this level within the organisation. Section 159 of the Equality Act 2010 applies.
This post is classed as 'politically restricted' under the Local Government and Housing Act 1989 (as amended). The full details of the restrictions are set out in the Statutory Instrument, but broadly the restrictions prohibit candidature from public elected office; holding office in a political party; as well as involvement in political activities such as canvassing or public speaking/writing.
This post will have access to the Public Services Network, if successful you will be required to apply for a disclosure of criminal records check at the Basic level (unspent criminal convictions).
From 1st April 2017 to 31st March 2022 employees paid at Band D and above are subject to a temporary pay reduction of 1.15% spread out by means of a weekly / monthly deduction (dependent on pay frequency) from each pay period over the full financial year. In recognition of implementing this temporary measure, those who experience a pay reduction will be awarded of three additional day's leave (pro rata for part-time).
Application closing date 08/06/2020
For more information about the above post, and to apply, click on the apply button below.