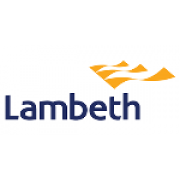 Head of Data, Insight and Analytics
Head of Data, Analytics and Insight
PO9: Starting salary £61,515 pa rising in annual increments to £65,712 pa incl. LW
This is an exciting opportunity for someone to lead a newly formed team looking to work with AI, Automation and Machine learning. If you like working with data, are enthusiastic about using cutting edge techniques and can create an environment that encourages innovation and creativity then this is the role for you!
The role of Head of Data, Analytics and Insight will be responsible for developing and delivering a holistic programme of work that delivers advanced business insight and intelligence to senior decision-makers which drives service improvement and benefits the residents of Lambeth.
In addition to first rate technical skills and knowledge, you will have the interpersonal skills to inspire your team to deliver innovative and creative insights that help us meet the challenges we face. This is a fantastic opportunity to be at the forefront of Data Science in local government.
Your role will occasionally involve travel outside of the borough but you will also be able to balance your hobbies and interests with a healthy work/life balance thanks to our flexible working policy.
If you want to be part of the Performance & Business Improvement Division that sees people as their greatest asset and encourages personal growth please email Dami Awobajo for further information.
Job description & person specification
Closing date: Friday 3 January 2020 at midnight