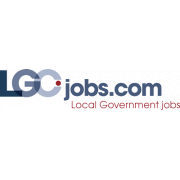 Head of Corporate Finance and Accounting
Head of Corporate Finance and Accounting
London Borough of Bromley
Salary: Range £63,540 to £95,308 plus car lease contribution
We are seeking to recruit an outstanding finance professional to work in an authority with a reputation for strong financial management. This is an opportunity to lead a highly motivated, strong performing and friendly finance team.
The post reports to the Director of Finance and works closely with other Chief Officers and finance staff. You will lead, manage and develop the team responsible for financial advice and services relating to capital financing and expenditure, loans and investments, pensions, completion of statutory statement of accounts, management of the Council's budgeting, VAT advise and accounting arrangements. This is a fantastic authority to work for and the Council has been successful in achieving national awards on pensions and treasury management.
There are many challenges impacting on the service, including the Council's transformation agenda and advising on the latest technical and legislative changes.
The post holder will lead, manage and develop a team of finance staff, meeting S151 responsibilities on behalf of the Director of Finance and make a significant contribution to the strategic direction of financial services.
We need a flexible, highly motivated individual with proven financial acumen, advisory and interpersonal skills. You will need to be innovative and have a background in dealing with complex financial issues, providing strategic financial advice and having the ability to address key financial matters. Experience of working in local government would be an advantage.
We are looking for a CCAB qualified accountant. This is a great opportunity to play a significant role in assuring continuous improvement and join an award winning finance team recognised nationally for performance in pension, investment and treasury management functions.
For further information either click here or call our advising consultant at Penna: Anthony Hopkin on or email or contact our Researcher: Rebecca Rampat on or email
Closing Date: 20th December 2019.