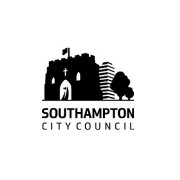 Head of Business Operations
Job Reference: 11143
Our Southampton is a City of Opportunity, where everyone thrives and we are building a creative, commercially astute leadership team who will drive customer focused services with a 'can do' attitude.
Good governance is critical to ensuring we remain an effective, business minded and efficient organisation. As the leader of this service group you will ensure sound professional practice is embedded throughout the organisation. You will have direct responsibility for democratic services, elections and the centralised business support service. The successful candidate will champion democratic governance and the roles of Elected Councillors across the organisation and externally and ensure a culture of accountability and effectiveness across the council.
For further information about this role please view the job description.
If you feel you have the necessary background, experience and skills to undertake this role we would like to hear from you.
Contact details for informal discussion:
For further information and details regarding the position please contact Richard Ivory on 023 8083 2794 or email Richard.Ivory@southampton.gov.uk
Additional information:
Please note the salary quoted is based on full time hours (37 hours).  
It is usual for successful candidates to start at the bottom of the pay grade.
The supporting statement section of the application form must be completed.  Unless there are specific criteria questions for you to evidence against. Applications are shortlisted against the essential and desirable criteria found within the job description for the post. Please refer to the job description when completing your application form and evidence how you meet the required criteria/questions. A CV on its own will not be considered.
Recruitment contact details: 023 8083 4033 or recruitment@southampton.gov.uk
To apply for the position please select the 'Apply' button at the bottom of the page.