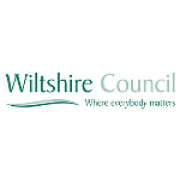 Head of Business Intelligence
LIVE∙WORK∙SUPPORT
Wiltshire is a thriving county that enables and positively encourages healthy living in strong, inclusive and prosperous communities. We are proud of our heritage and for having a strong community spirit. Over the last decade, with its public, private and voluntary sector partners, the Council has improved people's lives and helped businesses to develop and relocate into Wiltshire. Looking ahead to the next decade, we plan to continue that success where people in communities come together to support each other, take part in events and activities, and take responsibility for what matters to them
We are now seeking a new Head of Business Intelligence, which is a pivotal role in continuing our journey.
About the role
This new role is integral to our future direction; you will be the Council's expert leading on all business intelligence matters, which will include providing leadership and direction to a new Business Intelligence Team.
Our ambition for Business Intelligence is that "everyone is looking at the same, most up-to-date data, all of the time" and that "we make decisions with an increasing understanding of how things might change for residents if we do things differently." We are committed to a programme of automated analytics using modern visualisation technology and a council-wide data lake so that performance, need and outcome data is automatically extracted from all of our systems and made available in close to real time, though interactive self service dashboards to everyone in the council.
About you
You will lead us to the next level, working with the leadership team to develop our approach to providing high-quality information about 'what is happening' for residents now; about 'what is likely' to happen in the future, and 'how things might change' if we choose to do them differently. This will mean using the latest technology and advanced statistical techniques to assess the current landscape and to provide forecasts; to be able to simulate the impacts of different approaches to service design; and to be able to provide rich descriptions of the lives of our residents drawn from robust qualitative observations.
We are excited to hear from individuals who are experienced and exemplary leaders in the intelligence, insight and analytics field who can drive and champion best practice in this strategic and influential role, nurturing the growth of the Council's data and insight capability and capacity, and its application to the Council's decision making and business processes.
You will have a degree in a subject relevant to the role and possess a QCF Level 7 in Leadership and management.
If you have the innovative leadership, drive, expertise and vision required to transform and improve our organisation, we would like to hear from you. This is a superb opportunity to be at the heart of one of the most exciting and forward thinking Councils in the country and to manage a significant service which has wide impact across the whole Council.