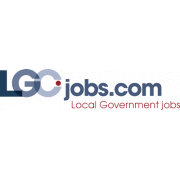 Head of Accreditation
HEAD OF ACCREDITATION
PROFESSIONAL STANDARDS AUTHORITY FOR HEALTH AND SOCIAL CARE
SALARY £72,100 PA
We are looking to recruit a Head of Accreditation to lead our accredited registers programme. This is an interesting and varied role combining analysis, high level customer/stakeholder relationship skills and business acumen.
The Professional Standards Authority is a strategic organisation with a key role in ensuring high standards of patient safety through excellence in regulation.
We are a small organisation that is respected for its expertise. We help to protect the public by raising standards of regulation and registration of people working in health and care. We are an independent body, accountable to the UK Parliament.
We have established a successful accreditation scheme for organisations that register health and care practitioners in unregulated occupations. With 25 organisations now accredited we are looking for a person with talent and drive to develop the scheme further. Our objective is to enhance public protection and raise standards.
As Head of Accreditation you will be responsible for leading a small team, assessing applications for accreditation; promoting the scheme to increase uptake and managing our relationships with senior stakeholders.
Further details about the work of Professional Standards Authority can be found at our website. Please contact Christine Braithwaite, Director of Standards and Policy for an informal discussion .
PLEASE NOTE: We will only accept applications where the candidate has clearly demonstrated that they meet the personal specification. This must be set out within the personal statement with the specification as the title, followed by a description of how the candidate meets the requirement, including reference to specific examples.
We will not accept CVs or applications where CVs are attached in place of a personal statement. Please see attachments at the bottom of this page for the job description and application form.
For informal enquiries, please email
Closing date for applications: Tuesday 21 January 2020
Interviews (which will likely include a written test on the day of the interview) will be held on Tuesday 4 February 2020. Please note that it is unlikely that an alternative interview date could be offered should you be unable to attend on this date.