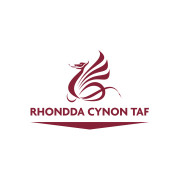 Group Director - Community & Children's Services 
Group Director - Community & Children's Services 
Salary: £120,336
Location: Clydach Vale, Tonypandy, CF40 2XX
Permanent - 37 hours per week
Ref: 3355
'TOGETHER WE CAN BUILD ON OUR SUCCESSES'
If you are looking to join a forward thinking and ambitious organisation, then this is the opportunity for you. Rhondda Cynon Taf is a progressive, high performing and driven Council providing services to a population of approximately 230,000 across the Rhondda, Cynon and Taf Ely valleys. Our success has been based on an innovative and enabling culture that has generated new ideas and ambitious initiatives throughout the Council.
Due to the impending retirement of the current Group Director in August 2020, an opportunity has arisen for you to join us in this success and to lead the Council's services for adults, children and young people. While we are confident, we are certainly not complacent, and we want to continue our improvement journey. You will be responsible for a budget of circa £160 million and around 3,800 staff and your responsibilities will cover the delivery of all aspects of Adult Services, Children's Services and Public Health, Protection and Community Services.
We believe that we have built a motivated Senior Leadership Team with bags of experience and local knowledge. You will need to bring your own style of leadership, creativity, and innovation as part of this well-established and experienced management team. You will be given strong management and political support, with elected Members and partners who understand the complexity and importance of our work. We want you to play your part in delivering our improvement strategy, to ensure that the County Borough continues to move forward in a way that connects and supports our people and communities by keeping them safe, healthy and giving them every opportunity to thrive.
Whether you are an existing Director or searching for the next step in your career, this role will give you the opportunity to make a real impact. If you are looking to work with colleagues across the Council and with our partners to improve the lives of our communities, we will be delighted to hear from you. You will also be joining an ambitious leadership team led by the Chief Executive Christopher Bradshaw.
To arrange an informal discussion please contact by email Chris Bradshaw, Chief Executive at christopher.d.bradshaw@rctcbc.gov.uk or Richard Evans, Director of Human Resources at richard.j.evans@rctcbc.gov.uk
We encourage electronic applications, for further information please visit our website.
The deadline for receipt of applications is midday on Monday 6th July 2020.
The Assessment Interview process will be held between Wednesday 15th July and Monday 20th July 2020.
Protecting children and vulnerable adults is a core responsibility of all staff appointed to the Council. In addition to this safeguarding responsibility, the successful applicant for this role will also be subject to an enhanced disclosure and barring service check.
The Council values diversity in its workforce. We are committed to ensuring that no unlawful discrimination occurs in the recruitment and selection process on the grounds of age, sex, race, disability, sexual orientation, transgender, including those with non-binary identities, religion or belief or pregnancy and maternity. We offer a number of staff networks for employees including the Allies Network, a Disability and Carers Network and Perthyn our LGBTQ+ Network.
An application submitted for this post in Welsh will not be treated less favourably than an application made in English.