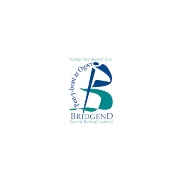 Green Spaces Enhancement Support Officer
Green Spaces Enhancement Support Officer
Job description
Temporary until April 2025

37 hours per week
Bridgend County Borough Council is looking for an enthusiastic individual to support our UK Shared Prosperity Funded Green Space Enhancement Project.
The Green Spaces Enhancement Support Officer will assist in the coordination of the Green Spaces Enhancement activities and projects. The post will support the Green Spaces Enhancement Manager to ensure activities and projects are delivered to the timetable and budget laid out, ensuring that outputs, outcomes, and case level indicators are met.
The post will also assist in promoting and implementing positive management of Bridgend County's green open spaces through advising and working in partnership with national, regional and local community organisations and landowners, and promoting volunteering.
If you would like to discuss this position further then please do not hesitate to contact Lowri Mair Owen on .

The council's Hybrid Working Policy applies to this post. This provides a framework for establishing how you will undertake working hours between your home and the office.

The ability to greet customers through the medium of Welsh is a requirement for this post.

Protecting children, young people or adults at risk is a core responsibility of all council employees.
Closing date: 08 December 2023
Job Description and Person Specification
Benefits to working at Bridgend County Borough Council