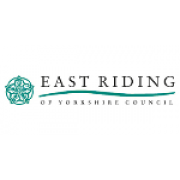 General Manager - Bridlington Spa
General Manager - Bridlington Spa
Salary: £38813
Could you be the next General Manager of the iconic Bridlington Spa?
Bridlington Spa; a theatre, ball room, gallery, café, bar and more, offers a continuous programme of activity 364 days-a-year. It is the home of touring musicals on the Yorkshire Coast, is the largest gig venue in the region and the host of the best traditional pantomime for miles.
ABOUT THE ROLE
Primarily, you will deliver the objectives of the Destination service, the vision for Culture and Customer Services and East Riding of Yorkshire Council's corporate priorities, in accordance its strategies, policies and plans, offering a supporting role to corporate services and industry partners. This will include:
leading, managing and organising the day-to-day operations of Bridlington Spa
co-ordinating all services within Bridlington Spa to ensure a seamless service is delivered to customers
working with Corporate Communications Service to ensure Bridlington Spa is promoted effectively
maintaining and developing good partnership working with key internal and external partners such as Visit Hull and East Yorkshire
striving to offer the best customer experience to increase return visits
promoting the use of digital services.
OUR IDEAL CANDIDATE
Experience of managing a theatre or arena venue is a must! You will have knowledge of cross promotional marketing, together with visionary thinking, to maximise the potential of a well-established theatre and linking into the council's other service areas' facilities and activities.
Experience of dealing with promoters, artistes and technical crews is essential, as is the ability to negotiate deals and programme in a planned manner.
Within the tourism industry, you will be experienced in managing people/teams and dealing with management issues across a multi-team workforce.
You must have a strong focus on customer service and ideally have experience of hosting guests, and be able to identify areas of improvement to provide a 5 star quality experience to all users.
For an informal discussion please contact Alex Crutchley, Destination Facilities Manager, tel 671051.
If you think you could be the next General Manager upload a copy of your CV and covering letter please visit our website via the button below. Please include exactly how you meet the criteria for the job role, which can be found on the employee specification and job outline.
Advert No: CULT000793
Closing Date: 12 December 2019
Interview Date: 20 December 2019
East Riding of Yorkshire Council is pursuing equality of opportunity in employment.