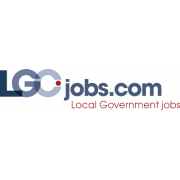 Financial Services Manager
Financial Services Manager
Hours of work: 37 per week
Salary Details: Grade 13 (SCP 42-45) £44,632 - £47,964 per annum
We are seeking a highly motivated, qualified accountant to lead our Financial Services Team.
Recently voted to be in the top 10 places to live in the whole of the UK (2019), the Derbyshire Dales is also a beautiful place to work and visit. Once you're here we know you'll want to see more. We have fantastic towns and countryside, all within easy reach of Sheffield, Manchester, Nottingham and Derby. In addition, we can offer you excellent employment benefits including access to membership of the Local Government Contributory Pension Scheme, relocation package, free car parking, leisure centre discounts, opportunities for flexible or remote working and a generous annual leave entitlement.
The Financial Services Manager has overall responsibility for Financial Services functions including the management of the budget and council tax setting processes, arrangements for financial management and effective budgetary control, preparation of the Council's Statement of Accounts, treasury management, banking, insurances and VAT accounting.
We are looking for someone who is able to provide high quality financial advice and support across all Council services, covering both revenue and capital expenditure.
The ideal person should be a CCAB qualified accountant with a minimum of 5 years' experience in public sector finance. You must have excellent communication and interpersonal skills and the ability to provide financial information to a wide range of users. An understanding of sound systems of governance and financial controls is essential.
Relocation Package Available.
For further information or an informal discussion about the post please contact Karen Henriksen on .
Please apply showing how you meet the essential criteria by the closing date of 19th of January 2020.