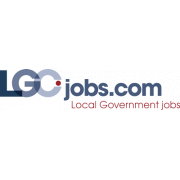 Finance Manager - Fair Funding
We are looking for an CCAB qualified accountant to join the team which supports Education & Skills services. This is a challenging role and exciting opportunity for the right candidate to gain valuable experience in a vital and busy service area.
The role of Finance Manager supports the Finance Business Partner in the full range of financial services from budget setting, budget monitoring and closure of the accounts. The successful candidate will also have the opportunity to deputise for the Finance Business Partner, obtaining valuable experience for future career development. It will be important to understand the direction of the service area to truly add value as well as ensure appropriate governance of financial management.
Able to work independently and resolve problems; responsible for supervising a team within the service including work planning, allocation, monitoring and review; ensure efficient customer care; key role in ensuring KPI's are met; assist and advise budget holders on complex budget matters including early involvement in new initiatives to "add value"; collate, report and monitor complex data ensuring the provision of management and performance information for service leads.
You must be CCAB qualified with advanced numerical skills and the ability to interpret complex information to develop plans and take corrective action where necessary. Experience of managing a team in complex environment and well as evidence of providing financial advice to stakeholder. Experience of preparing and presenting business documents and reports as well as experience of effective resource management. Good knowledge of management accounting, planning, budgeting, forecasting and performance management. Able to work under pressure and to strict deadlines and ability to organise the team to deliver against set objectives.
The full requirements are outlined in the Person Specification attached to this opportunity.
This is a key post which is located in the Education & Skills Finance team within the Finance and Governance Directorate and reports to the Finance Business Partner. The main areas of responsibility are:
Finance lead on DSG including School Budgets, High Needs and Early Years blocks
Assisting the Business Partner in the provision of financial support to School Forum
Management of 2 senior business analysts for Fair funding and School Support
Completion of Section 251 Budget and Outturn returns to DFE
Provision of financial advice to schools and other stakeholders
Informal enquiries to Paul Stevenson, Finance Business Partner on or you can alternatively email
Ref: BCC001254
Closing date: 8 December 2019
To apply please visit:
"Right to work in the UK documentation will be fully checked for all applicants. All non UK and non EU applicants are required to apply for a Certificate of Sponsorship from Birmingham City Council and must be approved by the UK Border Agency (UKBA) before any employment offer can be confirmed."