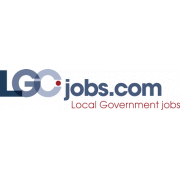 Finance Manager
The Council is at an exciting stage of a significant transformation programme, with the modernisation of the finance function integral to these plans. There are also plans to regenerate the Borough with an ambitious growth agenda This post is key to the effective delivery of financial and business support to a wide range of services within the Council, as well as supporting wider, cross-cutting finance issues.
The Finance team play a key role in supporting the organisation in achieving value for money and the successful candidate will be required to work with a range of officers in managing financial risks.
The successful candidate will need to provide appropriate, accurate and effective financial support and financial information, whilst ensuring that the related accounting and budget needs of services are satisfied.
A CCAB qualification is essential in providing you with the necessary skills to fulfil the role, which will be varied and afford the opportunity for you to demonstrate your many qualities which will include planning and organising workloads and your ability to provide high quality advice to Members and officers alike.
Council employees are required to abide by the ethical standards embodied by the 7 NOLAN principles of conduct in public life. These include selflessness, integrity, objectivity, accountability, openness, honesty and leadership.
We welcome applications from the BAME community.
For an informal discussion, please contact Jon Ridgeon, Business Support Manager (Corporate Services), on .
For an application form and further details contact, Cavelle Curran , Human Resources, Town Hall, Victoria Square, St Helens, WA10 1HP or email
Closing date: 11 July 2022.