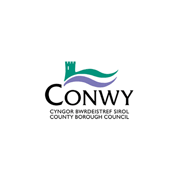 Family Centre Team Manager
Service: Integrated Adult & Community Services
Section: Community Wellbeing
Location: Abergele
Salary: G08: £33,782 - £36,922 per annum
Hours and Basis: 37 hours per week (some evening and weekend work may be required) Fixed term until May 2022
Welsh Language Skills: Desirable
Manager details for informal discussion regarding the post: Deborah Job, Section Manager, /
Do you want a rewarding career and to make a difference to Families in Conwy?
Working in Social Care, Community Wellbeing Section of Conwy Council, we can offer you more than just a job in social care. We can provide you with the opportunity to gain experience in a meaningful job leading a friendly team.
Family Centres have a massive impact on the lives of the families they support. You can help us to make a difference here and now. This role provides an opportunity to further develop your experience in management in this field.
We all know that bringing up a family isn't easy and we all need advice and support sometimes.
We support families with their everyday lives providing practical advice and support to overcome problems and build up their ability to cope during difficult times
That means listening to families, understanding them and supporting them to make decisions to have a happy healthy life.
The Team Manager play a key role in supporting Conwy families and the Team. They supervise and support the staff, make links with local partners, and lead on new developments.
For more information search
If you share these values we want to hear from you!
Helping people to live the life they want to lead.
Building relationships based on trust, and a genuine interest in other people.
Helping others to feel good.
Helping people to develop their skills
You are good at motivating others
You are respectful towards others
You have a great sense of humour
You don't panic and you stay calm in difficult situations
Conwy is committed to equality of opportunity and we welcome applications from all sections of our community. There is an option for disabled people to apply on different formats. Please contact the HR Team on for further advice.
Candidates must complete our application form to be considered. CVs by themselves will not be accepted. If you have not received an interview invitation within three weeks of the closing date, you must assume that you have not been short listed for interview.
Conwy is committed to safeguarding. Qualifications and references will be verified.