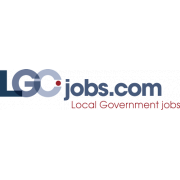 Executive Director of Strategic Commissioning
The Bury One Commissioning Organisation (OCO) has been established to integrate the strategic commissioning of health and social care services for the people of Bury and deliver the place-based aims of the Bury 2030 Strategy. A joint venture between the Council and CCG, the forming of the OCO from April this year reflects the strength of our relationships and the opportunity to reduce health inequalities, improve the access and efficiency of services and support the wider well-being of the populations we serve. Working within the devolved Greater Manchester Health and Social Care Partnership, we are well positioned to create and deliver a commissioning structure that will meet our population's future needs.
The Executive Director of Strategic Commissioning is a new position and the most senior appointment within the OCO. It has responsibility for leading an experienced Director team and a wider workforce of around 200 people. You will be responsible for the future development of and day to day running of the OCO, overseeing all operations and ensuring goals, objectives and key milestones are being met and that operational teams are empowered with the leadership and resources they need to successfully deliver the aims and objectives of the OCO. Reporting to Geoff Little OBE who is Chief Executive of the Council and Accountable Officer of the CCG, this is a unique opportunity for an experienced Board level leader to establish, develop, lead and operationalise integrated, strategic, place based commissioning of health and social care with and for the people of Bury. You will operate as a key member of the CCG and Council's Joint Executive Team to integrate and align the full range of Council and CCG activities in pursuit of agreed joint objectives. A broad leadership position, you will lead a cultural journey of change embedding a clear governance structure which enables transformational health, care and place-based systems and reflects the wider Public Service Reform agenda.
Candidates will need to have experience as a strategic commissioner in a large complex organisation, with a deep understanding of NHS and/or local authority commissioning and significant experience in the field of health and/or social care leadership. You will demonstrate success in working across systems and beyond organisational boundaries.
With a track record of delivering sustained transformational change in complex environments with a wide range of stakeholders, you will be motivated by the opportunity to improve health and wellbeing outcomes and service quality, performance, and value for the people of Bury.
For more information please click on the Apply button or talk to our advising consultants Emma Pickup, Roz Catlow-Patterson or David Heaton at GatenbySanderson on to find out more.
Closing date: 9am Monday 24 February;
Management/Stakeholder Panel: Monday 23 March;
Final interviews: Tuesday 24 March 2020.