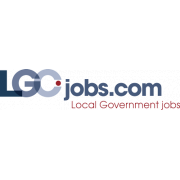 Executive Director, Resources & Support (s.151 officer)
The past year has been transformative for Newcastle-under-Lyme Borough Council. With our recently appointed Chief Executive leading change, we've developed a new culture of empowerment, innovation and effectiveness. We're shaping an 'invest and develop' model that will support the aspirations of the residents and businesses we serve. The organisation already feels stronger, learns better, and works more collaboratively; the sense of optimism is tangible.
This appointment will complete the assembly of an impressive, motivated and inspiring senior team, and it's a team you'll want to be part of. The role covers a range of core delivery areas, including Finance, HR, Customer Services, ICT, Revenues & Benefits and Digital. You need to show that you can lead services credibly, and with a good grasp of the detail. However, it's a senior, strategic job, so we'll also look to you for leadership of our financial strategy, including identifying (or creating) new commercial opportunities.
We want to hear from people looking for the right home for their talent and ambition, and who appreciate the breadth of this unique opportunity. There really will be no two days the same, and you'll almost certainly spend more time out of your comfort zone than in it. CIPFA-qualified, with extensive experience (including as section 151 officer or deputy), you'll want to make your mark, and you'll be ready for this exhilarating role in an organisation that's moving at pace.
Visit to find out more, or contact Steve Guest at Solace in Business on for a confidential discussion.
Closing date: 27 January.