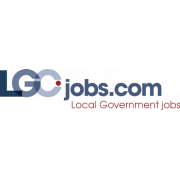 Executive Director
The employer is a Multi Academy Trust focusing on specialist provision and special schools.
To build coherent communications
To provide information and alerts
To share data for the express purpose of school improvement under agreed protocols
Provide shared CPD and leadership development
Provide support for new and existing headteachers
Actively promote partnership working in order to improve the attainment of young people.
Commitment to the aims and ethos of SASH as an organisation that represents all secondary Headteachers in schools across Suffolk
An established track record as a successful secondary headteacher
Strong interpersonal skills that will enable the development of positive relationships including with heads requiring support and advice
A clear understanding of issues that face secondary headteachers nationally and locally
Confident knowledge of key areas such as curriculum, examinations and assessment, finance
Ability to develop sound professional relationships with external agencies e.g. the Local Authority, whilst critically holding the LA and its officers to account on behalf of SASH members
An ability to research, manage and interpret data and documentation in various forms
Ability to use ICT in various forms including as a means of communication
Experience of leading CPD both within school and preferably, to a wider audience.
Efficiency in personal time management, meeting deadlines, responding to communications etc. and the ability to work without secretarial support.