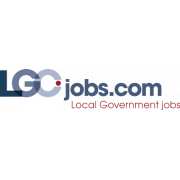 Executive Assistant to the Chief Executive, Chair and Board
Executive Assistant to the Chief Executive, Chair and Board
Professional Standards Authority for Health and Social Care
Package £41,200 pro rata
Part time - 26 hours per week (Wed-Fri plus an additional half day Mon or Tues)
8 months fixed term with the possibility of extension
The Professional Standards Authority is a strategic organisation with a key role in ensuring high standards of patient safety through excellence in professional regulation. We are a small organisation that is internationally respected for its expertise. We promote the health, safety and wellbeing of patients, service users and the public by raising standards of regulation and registration of people working in health and care. We are an independent body, accountable to the UK Parliament.
We are looking for an Executive Assistant to ensure the smooth day to day running of the office of the Chief Executive, Chair of the Authority and the Authority's Board by providing high level support and managing administrative functions.
You will work directly with the Chief Executive, Alan Clamp. You will be able to inspire confidence inside and outside the Authority by means of your professionalism and interpersonal skills and be able to negotiate arrangements with third parties to arrange and manage meetings. This position is a job share position and the successful candidate will be required to work Wednesday to Friday. There will be a half day handover on Monday or Tuesday subject to negotiation.
We are committed to promoting a fair and inclusive workplace where all our staff can flourish and reach their full potential. We know that a diverse workforce, at all levels, allows for a more creative and productive environment bringing different viewpoints, knowledge and experience. Therefore, we strongly encourage applications from everyone irrespective of age, gender identity or expression, religion or belief, disability, ethnicity and sexual orientation.
Further details about the work of Professional Standards Authority can be found at our website or by telephoning . PLEASE NOTE: We will only accept applications where the candidate has clearly demonstrated that they meet the personal specification. This must be set out within the personal statement with the specification as the title, followed by a description of how the candidate meets the requirement, including reference to specific examples.
Please apply via the button below.
We will not accept CVs or applications where CVs are attached in place of a personal statement. For informal enquiries, or for a recruitment pack please contact: Suzanne Dodds, Head of Governance by an email.
Closing date for applications: 29 December 2019 (midnight).
Interviews (which will include a written test on the day of the interview) will be held on 13 January 2020. Please note that it is unlikely that an alternative interview date could be offered should you be unable to attend on that date.