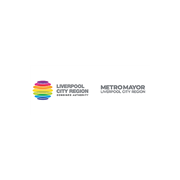 Environment Officer x 2
One permanent post and one fixed-term to 01/09/2024 available
The Liverpool City Region Combined Authority is seeking an exceptional individual to help embed environmental considerations in the work of the policy directorate and across the Combined Authority.
This role will help to set the agenda for the future of the Liverpool City Region (LCR), working within the policy and strategic commissioning teams but influencing and liaising across the Combined Authority (CA). This is an exciting time to join us as we develop our plan to deliver the Metro Mayor s commitment to net zero carbon by 2040 or sooner.
The Combined Authority is growing our ability to act as convenor and supporter of action on climate themes across the LCR. We are looking for an individual with excellent collaboration and co-operation skills, ideally with experience in a public sector environment. The role will involve developing and maintaining close working relationships with internal teams, our Liverpool City Region Local Authority partners and key external stakeholders.
Our work in this area covers an exceptionally broad agenda, with diverse themes such as climate change and resilience, air quality and transport, water, accessible green spaces, habitats and biodiversity, waste and resources, health and wellbeing, carbon and environment literacy, sustainable energy, food, rural issues and agriculture. Specific existing workstreams likely to be within the remit of the postholder include biodiversity, nature recovery and the natural environment, however flexibility to work across a broad range of environmental themes is highly desirable.
We are seeking a candidate who can work on their own initiative with a high level of responsibility and confidentiality along with a flexibility of approach to meet the needs of this rapidly changing area of work. The successful applicant will be expected to liaise with internal and external groups and will need to show an ability to communicate effectively both verbally and in writing.
This is an exciting time of change, with a rapidly evolving national and local policy. This role presents an opportunity to shape the Combined Authority s approach to the climate and ecological emergency, helping to realise our goal of achieving net zero carbon by 2040 or sooner.
The Liverpool City Region Combined Authority is committed to having a workforce that is representative of the communities we serve. To this end, we particularly welcome applicants from Black, Asian and Minority Ethnic Backgrounds, who have a disability or are members of the Armed Forces, Reservists or Veterans.
The Liverpool City Region Combined Authority is committed to safeguarding and promoting the welfare of children, young people and vulnerable adults and expects all employees and volunteers to share this commitment.