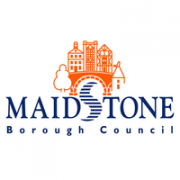 Enforcement Manager
Mid Kent Enforcement
Grade 11 £36,798 - £39,918
Pride in our Borough: A Borough that works for everyone
This is an opportunity to take a lead role in a team that puts customer service back at the heart of things. Managing the Mid Kent Enforcement Service, on behalf of Maidstone, Swale and Tunbridge Wells Councils, you'll not only keep things running smoothly, you'll continually look for ways to improve further.
You'll work closely with enforcement agents, clients and external agencies, securing long-term commitments from partner authorities - and increasing the number of these that we work with. At the same time, you'll liaise with our vulnerable customers safeguarded teams to ensure that people in financial hardship are supported.
From implementing and reviewing processes to preparing reports and presentations, you'll help us maximise our collection of Council Tax, Business Rates, parking charges and other enforcement fees. You'll manage staff too, motivating our team and providing technical support and training as needed.
Alongside a Level 2 Taking Control of Goods and a General Enforcement Agent certificate, you'll need an excellent understanding of data protection, tribunals, courts and enforcement legislation. You should also have a working knowledge of Civica Collect, Civica Admin and Microsoft products. Experience in debt recovery, including working with vulnerable people and managing a team, will be just as important as your excellent customer service, interpersonal and project management skills. 
The Council considers this to be a customer focused role and the ability to converse at ease with customers adapting communication style to suit differing audiences and provide advice in accurate spoken English is fundamental to the role.
Maidstone Borough Council is committed to safeguarding and promoting the welfare of children and vulnerable adults and expects all employee and volunteers to share this commitment.
This is a full-time position on a permanent contract.
For further information or to discuss this opportunity in more detail, please contact Chris Taylor on 01622 602091.
To apply for the position please visit https://www.maidstone.gov.uk/jobs and complete the online application form or by phone on 01622 602555.
Closing Date: Sunday 8 August 21
Interview Date: Monday 16 August 21
Council Benefits:  career average pension scheme, professional fee payment, flexible working (including opportunities for home working and job share), employee benefits package and generous leave entitlement.